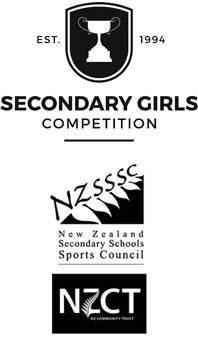 The NZCT Secondary School Girls' (NZCT Girls') competition is a secondary school competition for year nine to thirteen girls. The NZCT Girls' competition provides the opportunity for every girls' or co-ed secondary school in New Zealand to play in a limited overs knockout cricket competition.
The 2016 national finals for the NZCT Girls' were held at the New Zealand Cricket High Performance Centre in Lincoln from the 2nd-4th December. All games were live scored at www.blackcaps.co.nz and on the BLACKCAPS mobile app. Participating teams enter the NZCT Girls' competition in term one of the school year within their region and play against nearby schools. Winning teams then advance through to their regional finals. The six regional winners from around the country are invited to the national finals being held in term four of the school year. The national finals consist of Twenty20 cricket played in a round robin format.
The 2017 national finals for the NZCT Girls Tournament will be held in Palmerston North and played at Fitzherbert Park from 1st – 3rd December, 2017.
Register
If your school is interested in registering for the NZCT Girls' competition, please contact your local association.
Playing Conditions
Scorer Appointments
Points tables and statistics
View points tables and leaderboards
Live CricHQ Scoring
Previous winners